Understanding Your Results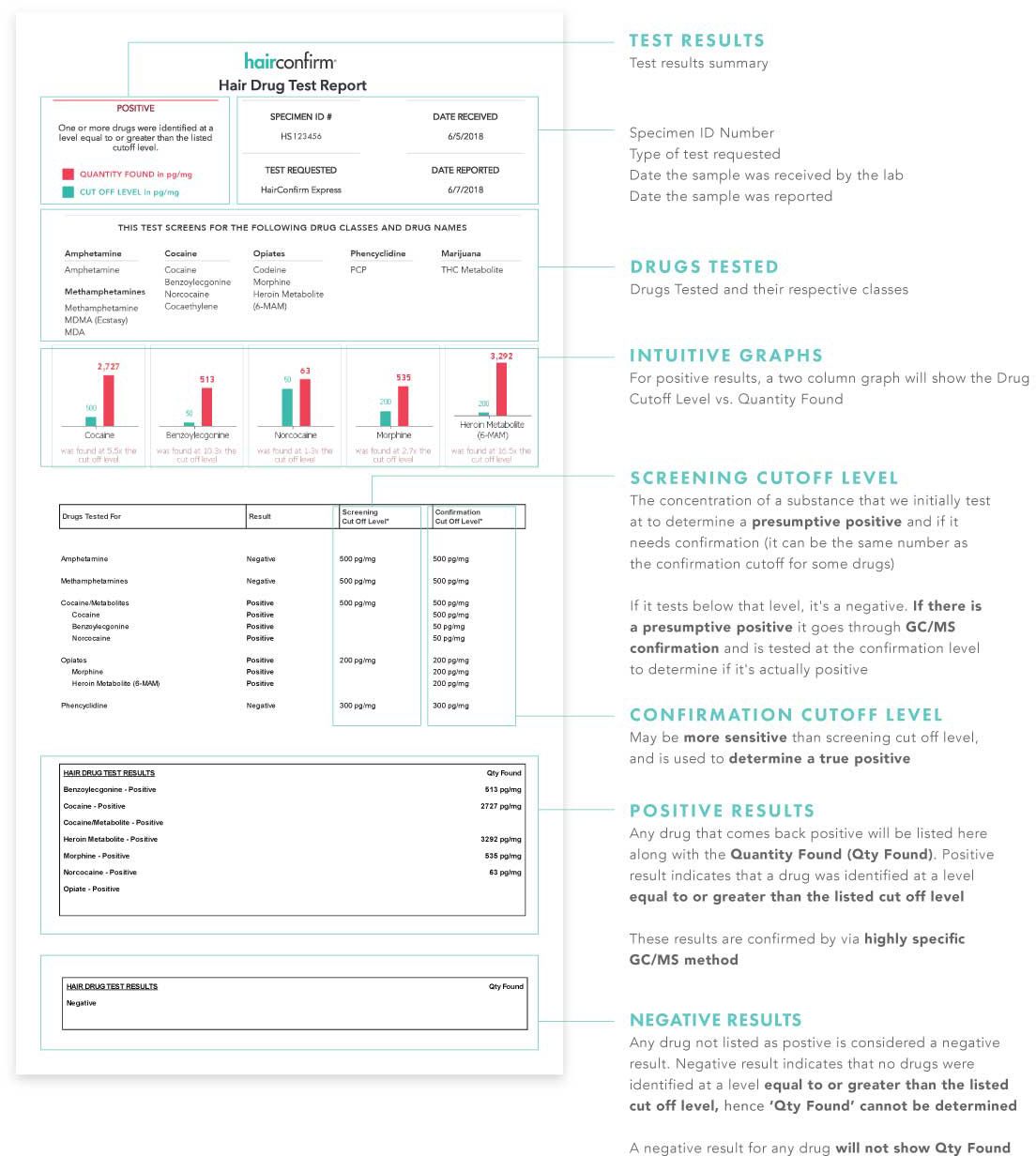 My results came back positive with X times the cutoff level, what does that say about how much was used?
The purpose of providing result levels is to assist clients with addiction problems or provide further information when they receive treatment.
The simplest way to understand your results is to compare the quantity found in the hair specimen, to how many times the minimum detectable amount was actually found. The cutoff level is the minimum amount of a drug that must be detected in order for the result to be considered positive.
While our results format works well in identifying extreme cases of use, this test is unable to report a specific timeline of usage, or type of user (light, moderate, high). This is because the reported measure is extremely variable and is affected by metabolism, amount used, frequency used, and hair growth. For example, one person could have used a large amount during a short period of time and one person could have used a smaller amount of the drug more frequently, both showing the same quantity of drug found in a sample.
Due to this variability, we recommend you bring your HairConfirm drug report to a doctor or a drug counselor for further assistance. (or) We recommend that you consult with your prescribing doctor or counselor for more information on the test results.