Industries That Will Benefit From Hair Drug Testing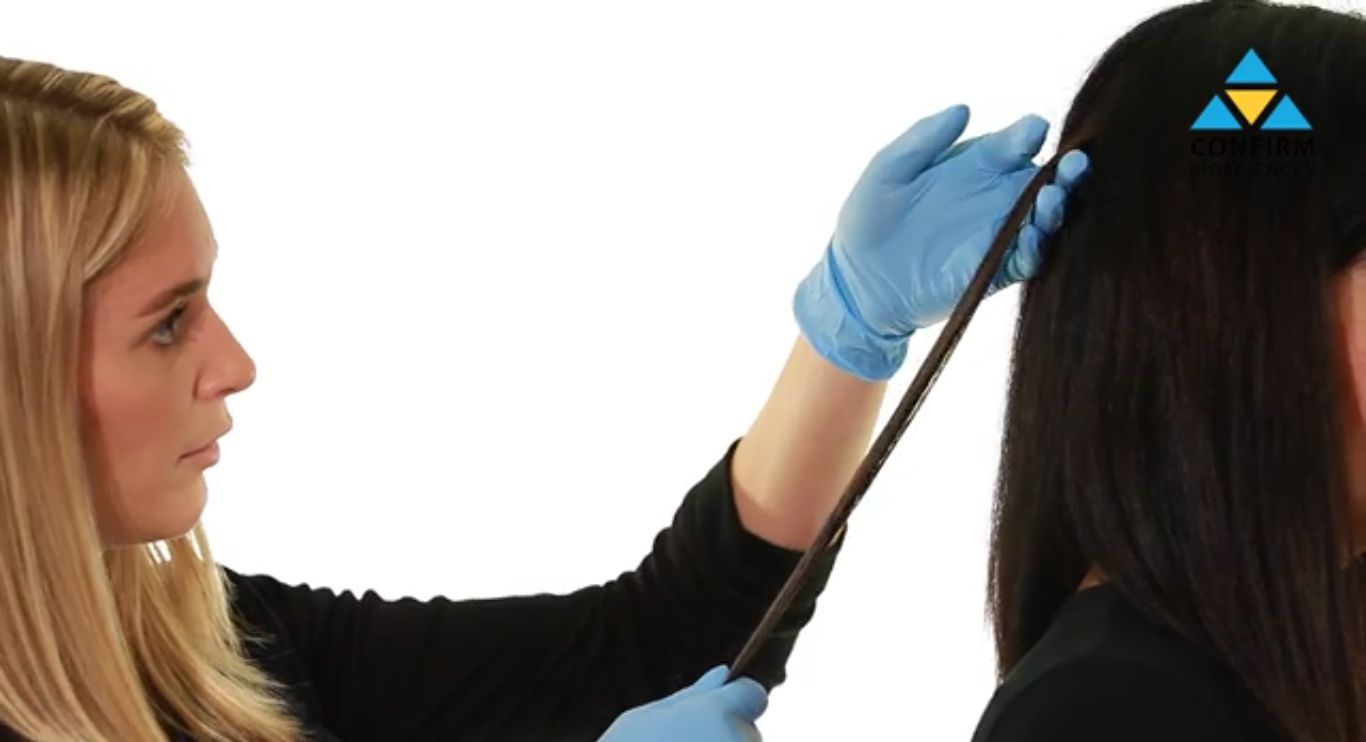 Drug addiction is one of the major problems of the country that affects everyone. Regardless of age, sex, religion, race or ethnicity, drug abuse has been proven to destroy so many lives. This is the reason why workplaces and industries look at hair drug testing as a means to ensure safety and productivity.
Background
Despite strict measures implemented by the government and its subsidiary units, the underground drug business continues to proliferate. The most popular drugs abused include the following:
Cannabis (marijuana)
K2/Spice (synthetic marijuana)
Opiods
Stimulants
Depressants
Amphetamines
Anabolic steroids
Bath salts
Cocaine
Hallucinogens (MDMA)
Heroin
Inhalants
Ketamine
Nicotine
Alcohol
Information about drug abuse has been disseminated to the public, to warn them against unfavorable effects to the human body. However, a lot of people are divided on how they understand the effects of these illicit substances.
Factors for Drug Addiction
There are two types of individuals who are led towards addiction:
Patients who don't follow prescription: These individuals were prescribed with potent painkillers to alleviate pain related to cancer and other similar health conditions. Long-term use may lead them to get addicted to the drug, particularly if they don't follow the exact dosage prescribed by the physician.
People who use the drug for recreational use: Some individuals want to get away from personal issues by taking drugs, due to the "feel good" effect that these substances can provide.
The most alarming factor regarding drug addiction is how it has affected individuals aged 18 years old and below. Most of them started out with using alcohol or smoking tobacco at an early age. Later on in life, they find themselves looking for a more satisfying or gratifying effect that these illicit substances can give them.
Another factor that we need to focus on is how the workforce has been severely affected by drug addiction. Performance in their respective jobs may be affecting not just themselves, but also their co-workers and the companies that they work in.
Naturally, companies don't want their time and money wasted by turning a blind eye to the drug problem in the workplace. Because of this, drug testing in the workplace has evolved as a new standard, particularly for industries that work directly with people.
Workplace Drug Testing
Every company takes measures to ensure a safe environment for its employees. Therefore, as part of the application process, job applicants may be required to be screened for both drug and alcohol use prior to being hired. Employees may be tested for drugs or alcohol in the workplace, where permitted by state law.
Drug testing in the workplace may similarly be performed in several circumstances, such as:
Random testing
This is an anticipated type of drug test by employees as stipulated in the Anti-Drug Policy of every company. Any employee may be subjected to such drug testing when the management acts as an effective deterrent to drug abuse and alcohol misuse of employees. It helps to ensure the integrity of staff across all levels.
For-cause testing
This type of drug testing is conducted when there is a suspected drug abuse or alcohol misuse in the workplace. The suspicion may arise as a result of an employee showing signs of substance abuse if allegations have been made, if alcohol and drugs have been seen in the workplace, or if it follows an accident.
Post-incident drug or alcohol testing
This type of drug test is performed after an accident in the workplace, to determine if drugs or alcohol may have contributed to the cause of the accident that resulted in the injury of the employee himself or his co-workers. This may also be conducted if there has been an assault by an employee against a co-worker or a damage to company property.
Anyone involved in the incident is requested to undergo such drug testing.
Abstinence monitoring drug and alcohol testing
This type of drug is performed on an employee who had previous drug problems and has been allowed to return to work. The individual is monitored to ensure that he remains drug-free or alcohol-free.
There are several options for employment-related drug and alcohol testing used by employers. The type of drug tests that show the presence of drugs or alcohol include:
Urine drug test
Blood drug test
Hair drug test
Breath alcohol test
Saliva test
Sweat drug test
Reasons and Benefits of Drug Testing
Although some see it as an additional expense on their end, Drug testing proves that it can tremendously help not just the individual, but also the company itself. This promotes increased productivity, reduced absenteeism, improved morale of employees, and higher level of safety for all employees to work harmoniously in the workplace.
Drug testing helps to reduce crime, increases safety, and encourages its employees to become healthier and to make better choices in living their lives.
A good drug testing program may include seminars regarding the dangers of drug use and precautionary measures to keep it from spreading.
Drug addiction should be considered a disease of the society, and everyone should take a stand to protect not only their families but the whole community as well.
Industries That Will Benefit From Drug Testing
Workplace drug use can prove costly for most businesses. Studies have revealed that employee drug abuse accounts for yearly losses of up to $100 billion. The staggering amount has a huge impact on both sales and business relationships, and that's why drug testing has become an important procedure for any industry.
Several industries have taken a stand to curb the worsening workplace drug abuse problem. Because of this, workplace drug testing has become a prerequisite for employment. When drug testing was implemented, studies have shown that companies increase work productivity, lower absenteeism rates, and reduce employee turnover.
The following are the different industries that can benefit from workplace drug testing.
Construction Industry
The construction industry is considered to have one of the highest rates of drug and alcohol abuse. It involves a lot of high-risk and safety-sensitive positions that make work-related accidents and injuries extremely likely to happen. For this reason, it is essential to have a workplace drug testing in place.
A certain study revealed that at least 40% of construction fatalities are related to substance abuse. Fortunately, 71% of union members are amenable to such drug testing.
Manufacturing Industry
At least 15% of workers in this industry admitted to having used illegal drugs, while about 7% are heavy alcohol drinkers. This is based on the report from the U.S. Department of Health and Human Services.
Drug and alcohol abuse in this sector does not only endanger the workers and clients, but may also affect the reputation of the country. By keeping factories and manufacturing firms free from drugs and alcohol, it makes the entire country highly respected.
High-tech and Software Industry
In this digital age where everything you need is just a click away, this industry should be regarded as a unit that needs utmost security, particularly because it holds large amounts of information, data, and money. Accuracy is very important in this industry, because a minute discrepancy with the actual information can be catastrophic.
Employees who work in this industry should always have a clear mind to perform their tasks with zero error. Anyone who has an alcohol or drug problem working in the said industry can be detrimental to the industry's success, and can similarly become a serious threat to their co-employees and the entire company.
Allowing workplace drug testing boosts the industry's profitability and success.
Retail Industry
Success is the goal of any industry. With retail stores, it is important that they are able to deliver only the best services in order to achieve customer satisfaction.
When employees in the retail industry are addicted to drugs, this may affect the quality of service that they bring to clients. This will eventually create a snowball effect that may destroy the company's reputation and bring the business to ashes.
General Service Industry
More often than not, drug and alcohol abuse are being kept under watch among safety-sensitive jobs such as those that operate machines, vehicles, and power tools. While the general service industry includes employees who handle financial records, confidential information, and company's ideas, all of these should be handled well by the employees.
Errors made by employees due to alcohol and drug abuse may have serious consequences.
Hospitality Industry
This sector includes hotels, motels, clubs, restaurants and other related firms. Unfortunately, this industry has some of the highest rates of alcohol and drug abuse. More than 16% of its workers admitted to illegal drug use in the last month, and about 28% illegal drug abuse in the last year.
Having a drug and alcohol-free program can contribute to a productive and safe workplace, which ultimately leads to increased success and profitability.
Transportation Industry
The transportation industry has a huge impact in terms of public safety since the industry is responsible for moving people and products from one point to another. With the rise in drug use rates, this industry has been reported to have contributed to a lot of transportation-related accidents.
Hair Drug Testing
Drug testing is an important component of any workplace, as it prevents a tremendously negative impact on both the employees and the company as a whole. Simple errors can be easily avoided when workers have a clear mind and are always aware of how things should be done and what is expected of them.
Drug abuse can affect not just work, but also working relationships. It can have a demoralizing and unprofessional effect on any workplace.
Hair drug testing has been the one of most popular choices for many industries since it has a wider detection window compared to a urine test. Hair drug testing can detect substance abuse for up to 90 days.
Hair drug testing is performed by cutting 1.5 inches of hair near the scalp. The rest of the hair is discarded.
A huge benefit of hair testing is that the potential employee or applicant is unlikely to cheat. No shampoo or chemical can successfully get rid of any traces of metabolites. Hair drug testing will provide a strong deterrent to substance abuse, and can very well promote safety within the workplace and better performance among employees.
Final Word
The increasing rate of drug and alcohol use should serve as a basis for the implementation of workplace drug testing to ensure the welfare of the workforce, as well as the success of the industry.